4 Tips from a Growth-Hacker Newbie in a Full-Time Marketing Job: Part 1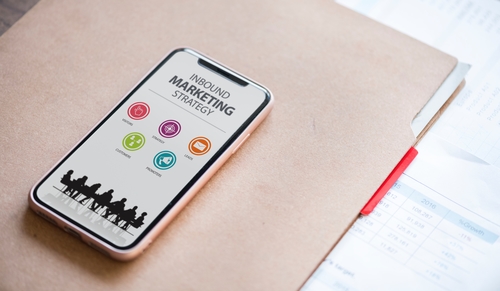 As a full-time digital marketer, I have a lot of " marketing toys" to play with to reach my business goals: generous marketing budget, costly sales technologies, analytics' resources, you name it. However, it is true that starting my career with these resources brought much oversight to the simple, fundamental methodologies of marketing. Sometimes you have to think beyond what is already given to you.
With a passion to learn more, I picked up the book Growth Hacker Marketing written by former Director of Marketing at American Apparel now American author and entrepreneur, Ryan Holiday.
In this blog, I will review 2 of the 4 takeaways I learned:

1.Don't limit your creativity to the marketing resources given to you
2.Look at the pros but copycat them intelligently
3.Listen to your data
4.Growth hacking can be applied anywhere

This book will not give you a step-by-step process on how to make millions of dollars for your company, but it is a great place to start to build a growth-hacking mindset, no matter what industry you're in or how big your company is today.
1. Don't limit your creativity on the marketing resources given to you
If you are like me and currently work in a fast-growth, medium-sized company in Silicon Valley, or larger, then you are probably one of hundreds of thousands of marketers who enjoy the perks of a sizeable marketing budget, admin rights to an industry-leading CRM, and perhaps a few vendors who help with other channels (i.e. social, paid, direct mail, ABM, etc.)
Don't get me wrong, those are all great resources and tools to scale your success, but if there is anything that Ryan Holiday taught me in the first few pages, it is to look beyond what's readily available in front of you and always prepare for change. Today's norm could be tomorrow's "traditional."
2. Look at the pros but copycat them intelligently
I don't want to spoil this book, but Ryan recounted how notable tech giants who currently enjoy millions to billions of users today grew from zero to hero. Why is that? Are they simply better marketers than the vast majority?
This book will tell you no. The world is oversaturated with perspectives like "Uber founders were lucky" or "Airbnb creators were geniuses." While we celebrate and emulate the successes of these tech giants, we can apply key learnings of their successes to our own path. As Ryan mentioned, even a simple decision to call your marketing team a "growth team" can make a huge difference in goal alignment and motivation.
In their early stages, these giants were desperate to gain traction, hungry of users--in a nutshell, that "sink or swim" feeling. If you can't afford to quit your job or don't have a calling to be an entrepreneur (few do), then try your best to look within your current job and create that urgent, sink or swim feeling. True, you are not starting from zero--you've got the budget and human resources--but if you treat where you are as a starting point, then there is always room for growth.
Part one ends here. Read more in part two next!
Updated a week ago